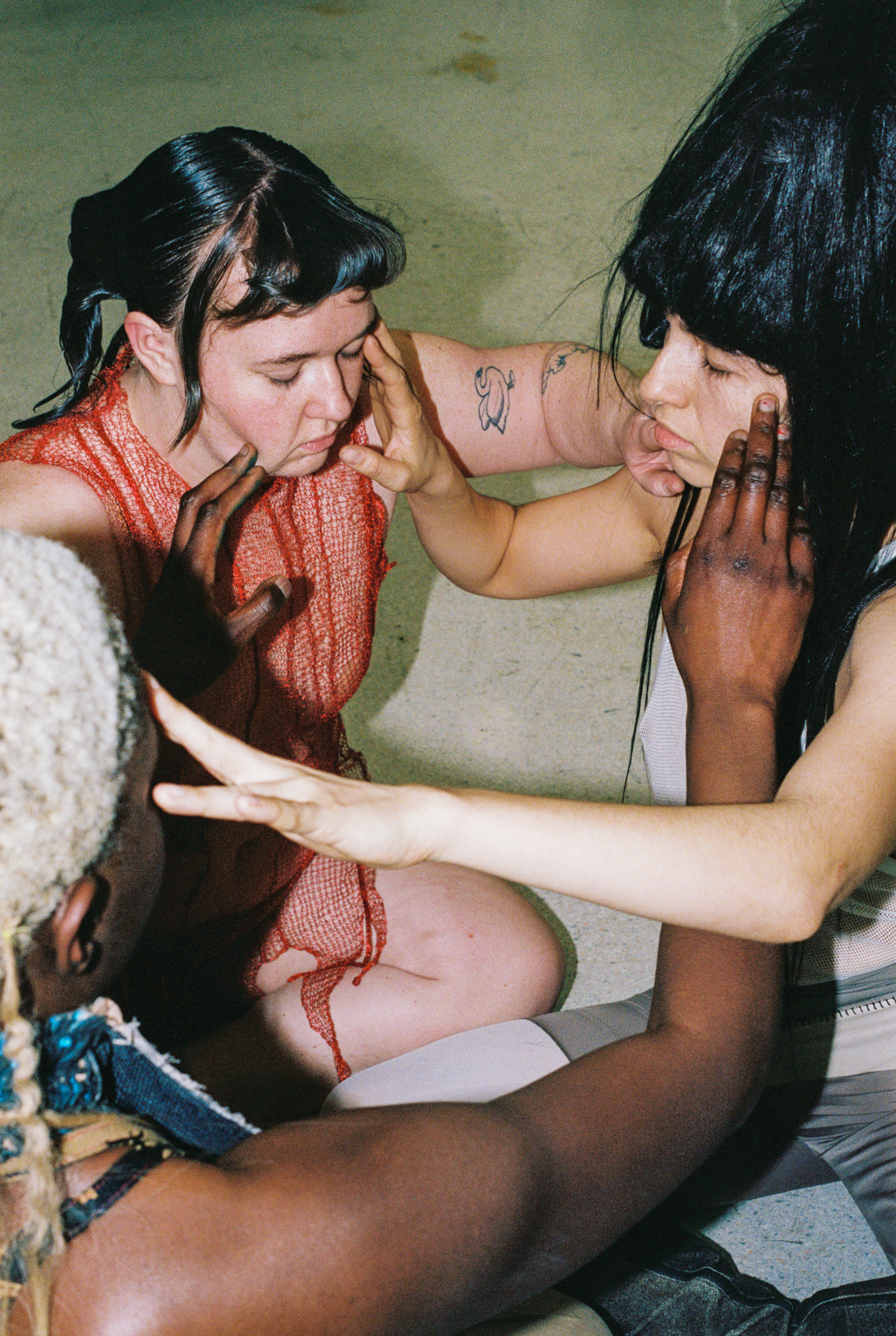 AFTERLIFE
by Louis Schou-Hansen and Karoline Bakken Lund
Premiere:

Oslo International Theater Festival, March 12-19 March 2022
Co-production: Black Box Theater / mimosa—studio, Oslo / Palmera

Afterlife is an alternative history, a site for speculation and ambiguous interpretations of a renaissance that never really happened. The work flirts with the idea of the death of classical ballet, while leaning into subtle irrationalities and dark humor.

Afterlife revisits the origins of the ballet at the Renaissance. A time when the genre was mostly made out of folk dances for white aristocracies, and where a history of violence and exclusion began to take course. By playing with counterfactual fantasies and "what if" questions, Afterlife breaks into, and re-imagines the foundations of the classical ballet and its possible other futures. Three performers explore reconstructions and the absurd symbolic gestures of original dances from the late renaissance. They seek to alter oppressive narratives, they look for common grounds and aim to infiltrate a history that never belonged to them.
Read more: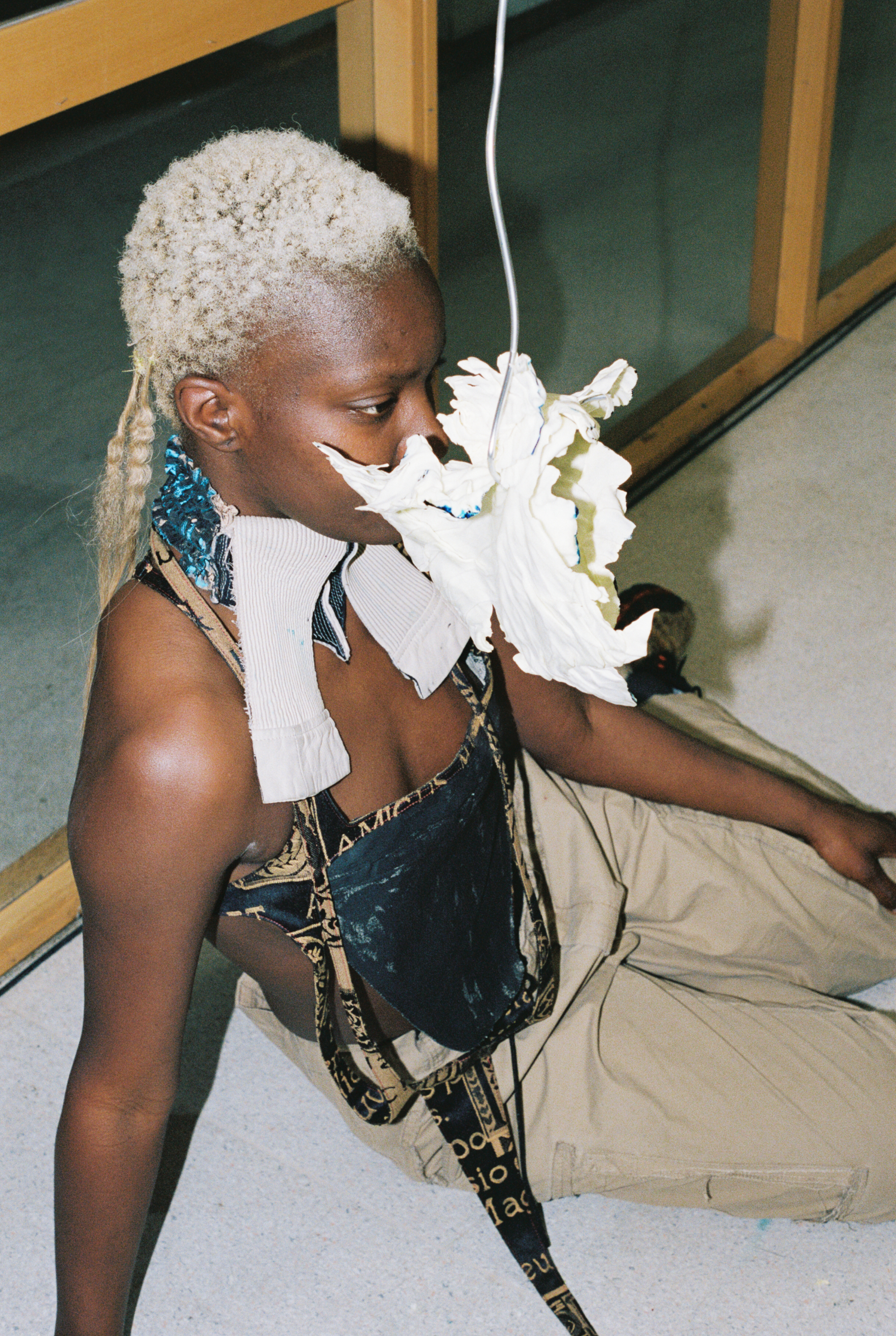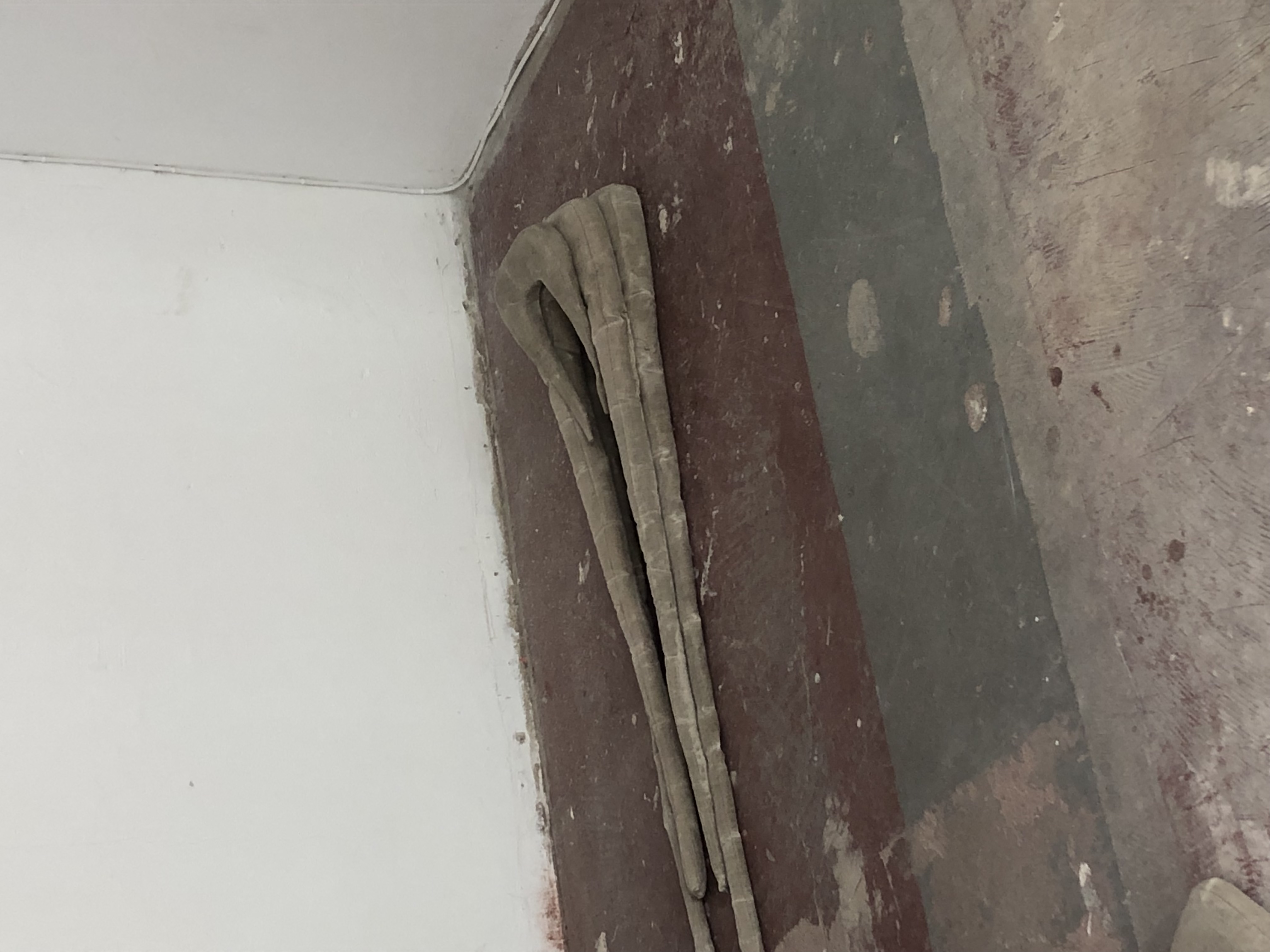 Choreography & direction Louis Schou-Hansen
Visual landcape, sculptures and costumes Karoline Bakken Lund
Co-creating performers Amie Mbye, Elise Nohr Nystad, Georgiana Dobre
Music Peachlyfe / Petra Skibsted
Artistic advisor Sebastian De Line
Reconstruction of renaissance dances Elizabeth Svarstad
Hair Anna Lübeck
Photos Chai Saeidi / Karoline Bakken Lund
Assistants Arbana Alickaj / Anna Lübeck / Weronica Høkaas / Annikken Wilhelmsen
Thank you + supported by:
Tatiana Lozano, Ines Belli, Pedro Gomez Egana, Ingri Fiksdal, Runa Borch Skolseg, Marie Ursin & Mariama Slåttøy for helping us think! Supported by Arts Council Norway, Fond For Lyd og Bilde, FFUK,Fritt Ord and Oslo Kommune.