Illustration for Island Express performance, Stavanger Kunstmuseum / De Naive
Karoline Bakken Lund runs is a small multi-disciplined creative studio, working within the fields of art production and publications, textile consultancy and design. Their studio is associated with a range of wonderful colleagues at weaving and spinning mills, education institutions, printing houses and small, independent design studios that Karoline Bakken Lund loves to collaborate with. They create printed matter, occasional illustration and pattern development, lectures and workshops as well as source materials and production opportunities, strongly rooted in local and historical production values.

upcoming projects


Illustration and book design for PLUKK blomster / Marie Sofie Nesset with photographer Anne Valeur and publisher Aschehoug + Illustration and book design together with Veronica Bruce and publisher Uten Tittel.
selected work
(2018) ANN IREN BUAN — Around Us Surround Us Artist book & museum catalogue, The Vigeland Museum

Portraying the pastels work of the Norwegian artist Ann Iren Buan´s earlier work and documentation of her largest solo exhibition to date, at the Vigeland Museum in Oslo. She wanted a hybrid between an artist book and an exhibition catalogue. Made in collaboration with Thea Urdal and published by Uten Tittel.

Details

Screen print: 4 color layer screen print dust cover with her name embossed produced locally in Oslo
Japanese double pages, placed centered in the book, as a distinct section of documented works from the solo exhibition.
Colors used in the book have been picked directly from her art work, from soft pinks to dark, almost black greens, bringing light and atmosphere
Matte paper chosen to reference the paper she uses in her own work
Pocket: 120 pages
Language: English / Norwegian
Publisher: Uten Tittel
PLUKK BLOMSTER

lllustration work sample for a flower book Commissioned by Aschehoug

Tests for illustration and book design for PLUKK blomster / Marie Sofie Nesset with photographer Anne Valeur and Norwegian publisher Aschehoug
(2023-24 )
Aschehoug



---
Logo


Logo / visual identity for Årolilja Jørgensrud;
— wool researcher at Nibio, designer and tutor

Explorer of wool, textiles, and clothing in the context of nature, landscape, and ecology

(2023)
Årolilja Jørgensrud

Woolgatherer
Forest bather

---
INMERDIEM

Exhibition and wayfinding / space design + webdesign for artist Pedro Gómez-Egaña and his "Inmerdiem"art installation for the newly opened Deichman library in Bjørvika, Oslo

An installation for one person per day, taking place at the exact moment between sunrise and sunset at Oslo's public library Deichman. A meditation on a stone taken from Oslo's main river, Akerselva. Commissioned by the city of Oslo's contemporary art collection, Kulturetaten and Deichman


— in collaboration furnuture designer Marianne Skarbøvik & coder Magnus Olsen

(2021-22 )
Deichman Bjørvika


---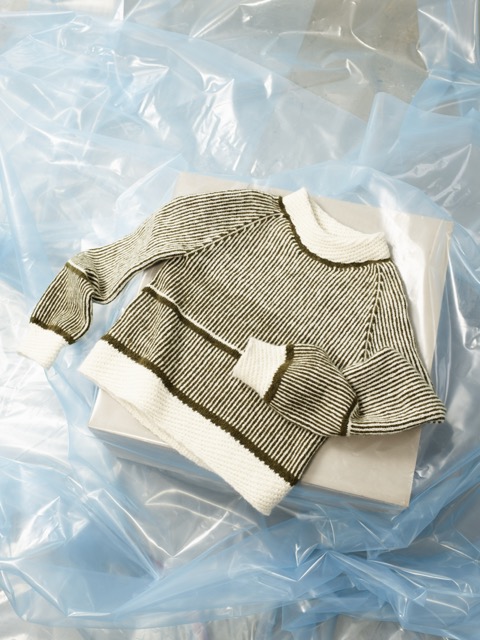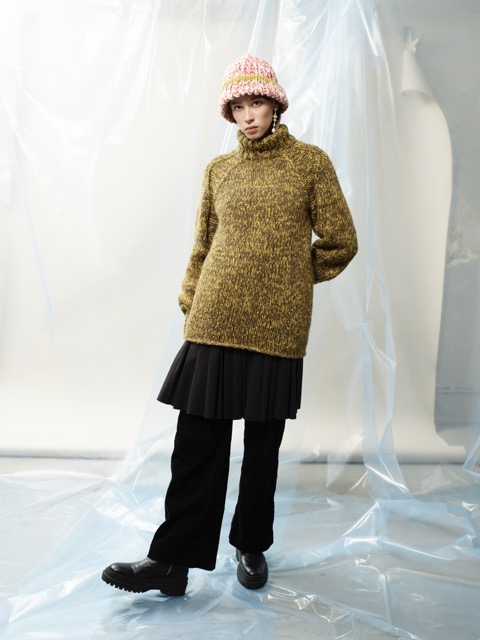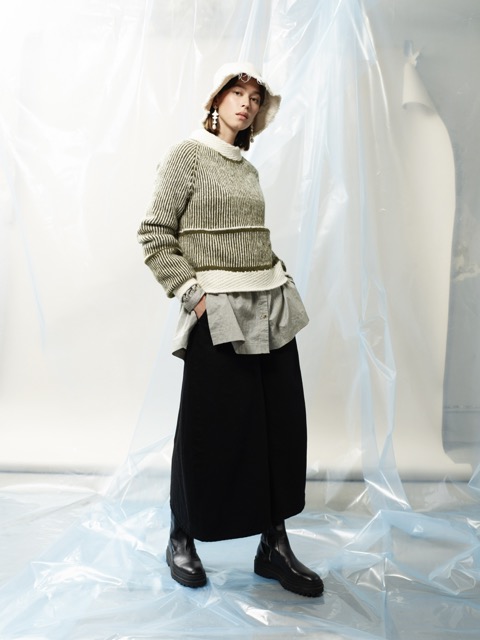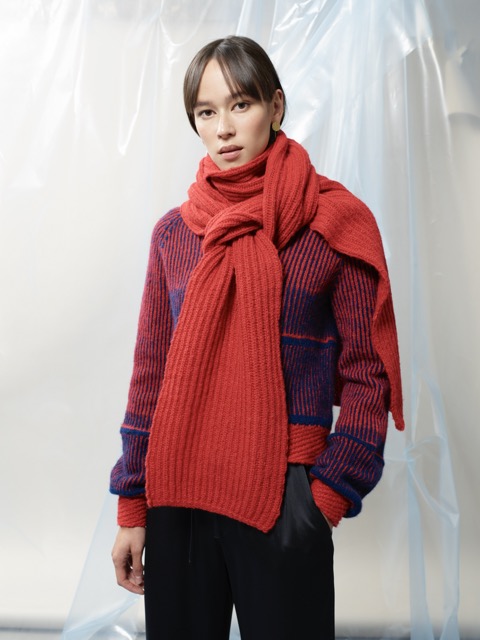 KNIT PATTERN DEVELOPMENT
Knitted pattern collection
A total of seven styles (that you can knit yourself), inspired by our shared love for Japan, Issey Miyake and a melange of yarns.

— made In collaboration with Thea Urdal.
(2021 )
Rauma Ullvarefabrikk
---
SOL OG VÅR I JANUAR
Exhibiton visual identity and catalogue design, Astrup Fearnley Museum

Thea Urdal and I won the pitch for visual design for Sun and Spring in January – Next Generation in Norwegian Contemporary Art: A massive show at Astrup Fearnley Museet, showcasing seven young Norwegian artists, alongside seven writers.

Edited by Gunnar B. Kvaran, Nina Magnus and Renate Thorbjørnsen, together with Sara Rivåg, whom brought the visual identity design to life in the catalogue.
(2018-19 )
Astrup Fearnley Museum

Details:
— graphic design for digital and printed surfaces such as posters, banners, art bags and catalogue
— text set in: GT Pressura by Grilli Type and Neue Plak (Astrup Fearnley's signature font)
— catalogue design: The 7 artists got all each a "wrapped" page divider
— art tote bag: camouflage pattern in white matte silk screen printed on green heavy cotton canvas
---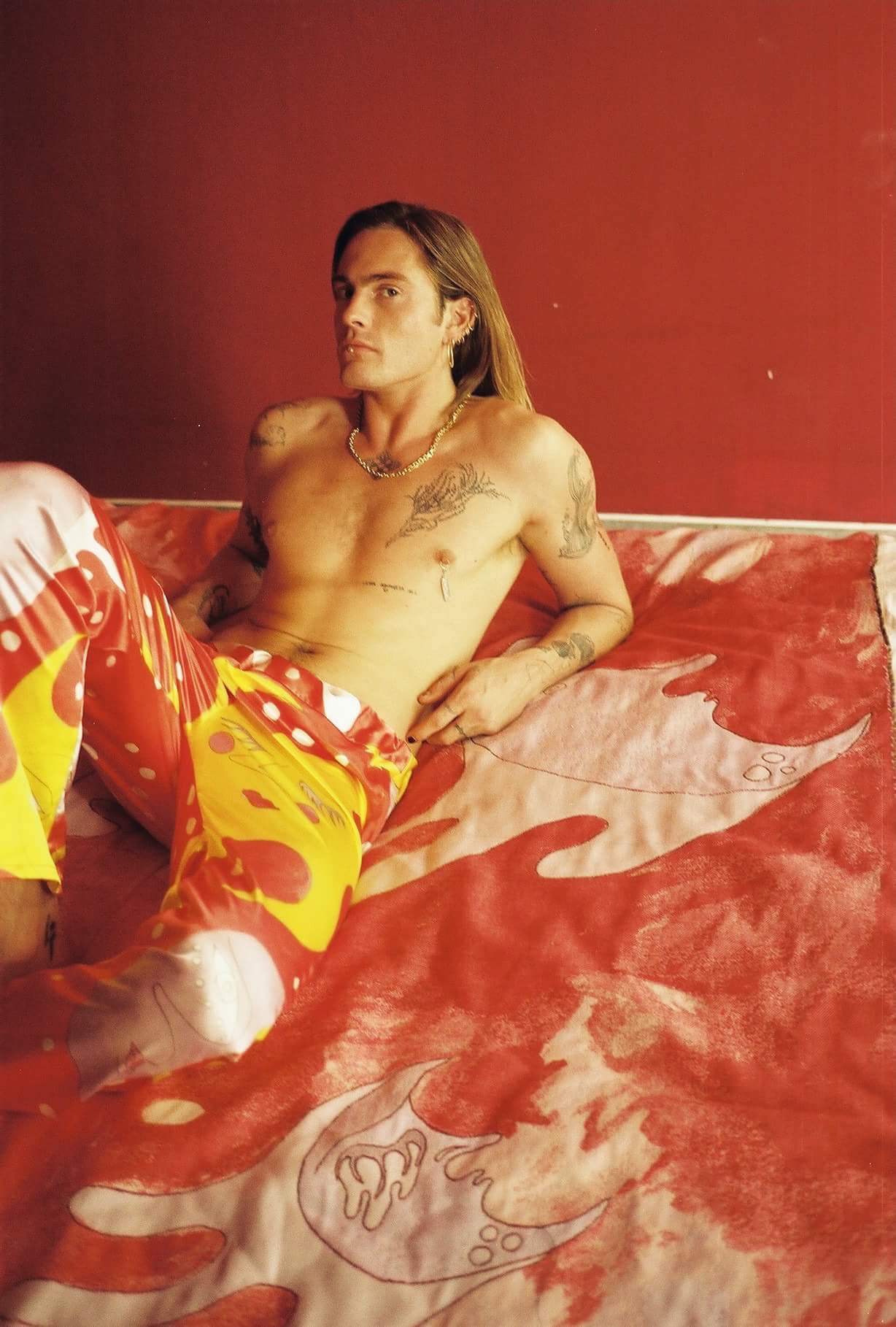 TEXTILE CONSULTANCY / PRODUCTION
Textile consultancy and production sourcing
Woolen tapestry and digital printed silk for costumes, transferring strokes of the artist gouache paintings onto silk and jaquard weave for her exhibition "Voyage Autour de Ma Chambre" at Astrup Fearnley Museum, Oslo

Details
Woolen tapestry woven at Innvik / Kvadrat weaving Mill (NO) in a 2 color warp and 4 color weft. Digital silk printed on a 20 mm heavy silk quality in France, spun and woven in Shazhou, China, from the original Silk Roads district.
(2018-19)
Jan 29 - May 5 2019
Constance Tenvik and
Astrup Fearnley Museum

---
---
Clients
In my design practice I´ve been fortunate enough to handpick the people and projects that I worked with and for, such as:
Astrup Fearnley Museum of Modern Art, Ann Iren Buan, The Vigeland Museum & Uten Tittel, ANTI — A new type of Interference, Black Box Teater, Constance Tenvik/ Kvadrat textile, Epilogue, F5 Concept Store, Henie Onstad Art Center, IGM (kunnskapssenter innen Adobe programmer, digital kommunikasjon, digital markedsføring og webdesign) Krivi Weaving Mill, Kunstnernes Hus & Litteraturhuset, Kunsthøgskolen i Oslo, Lillunn / ESP, Michael Olestad, Muralverkstedet / Irma Salo Jæger, SOFI — School of Fashion Indusrty, Nora Collective (Arif + Stig Brenner), Rauma Ullvarefabrikk, TrAP (Transnational Art Production) and Økologisk Norge
Possibilities & Services
Art Direction — visual lanscapes
Brand Identity
Editorial design/printed matter
Illustration (digital and hand drawn)
Adobe Illustrator tutor
Packaging Design Strategy
Sustainable material and production sourcing
Application/grant adviser